Join us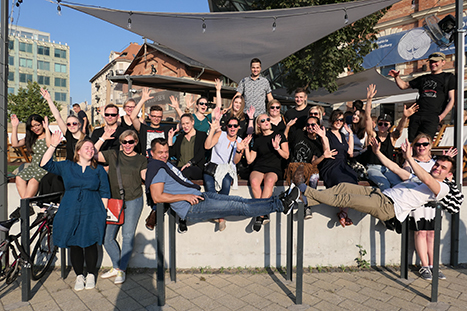 If you are interested in working at our office, feel free to contact us! You will be developing urban hospital environments, leading artistic day-care center commissions and fulfilling home dreams. We are a multi-talented office and the priority in our projects are user-driven development, functionality and sustainability.
Our commissions are located in different parts of Finland and our customers include health care districts, cities and construction companies.
We use i.a Autodesk Revit and Solibri Model Checker softwares to combine architectural designs and construction engineering. We have also HTC-Vive virtual reality headsets, which can be used when walking and exploring our projects virtually. Revit skills are an advantage, but we train for the software if needed. We offer a relaxed and positive working environment, versatile design tasks and a possibility to develop your own skills.
Send an open application, portfolio and CV to info (a) raamiarkkitehdit.fi and we will contact you!